Contact us today for a custom, volume-based quote on instant drug screens!
We can offer bulk pricing discounts that are dependent on your order volume. Let us help you lower your instant drug testing budget. Whether you are a sober living home, intensive outpatient program, or medical facility, CTS can provide a testing device that meets your budget and fulfills your screening requirements.
Below are some of our popular options:
12-Panel Urinalysis Cup (Comprehensive UA): THC, MET, COC, MOP, BZO, AMP, OXY, MDMA, PCP, MTD, BAR, BUP
12-Panel Urine Dip Card (Collection Beakers Included): AMP-COC-OXY-THC-PCP-MDMA-OPI-BZO-BAR-MTD-mAMP-BUP
10-Panel Oral/Saliva Screen: AMP-BUP, BZO, COC, mAMP, MTD, OXY, OPI, PCP, THC
Single Panel Urine Dip Cards for the following compounds: ETG-K2-K3-BUP-AMP-COC-OXY-THC-OPI-BZO-BAR-MTD-mAMP
Contact us today for inquiries regarding pricing and other products.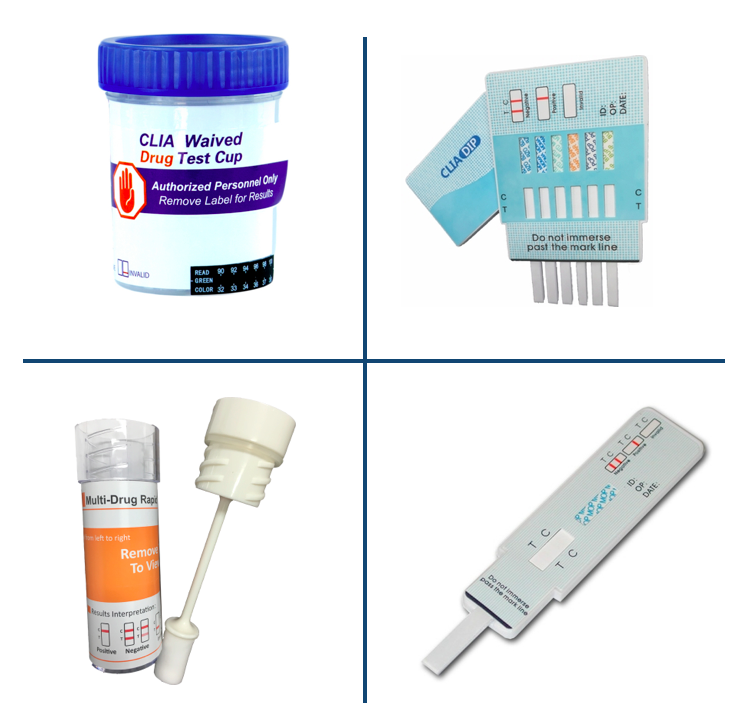 Full product catalog coming soon.
Didn't find what you were looking for? Don't hesitate to give us a call and inquire about a specific product!